Finally I have had the chance to look at building the spherical torsion bar and control arm conversion kits. I am just waiting on the arrival of bearings and materials then I can start making these beauties. They will be pretty straight forward. The only major differences between mine and the ones that David used to make is that my housings will be built of 6061 aluminum rather than steel, really only because the materials quite a bit easier to work with and to install.
Here are a couple pictures of the removal of the bushings, sleeves and torsion bars to get the subframe prepped.
The cutting of the old sleeve using my reciprocating saw.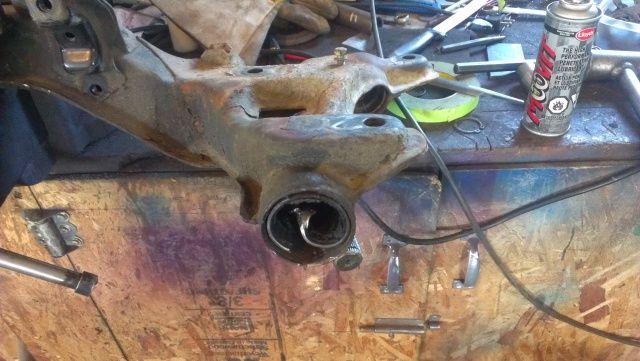 Removing the torsion bar caps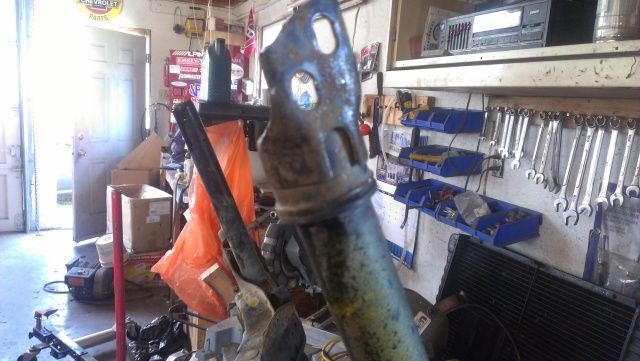 And the terrible torsion bar snap rings.