All I needed was a set of replacement shocks & I had 2 sets of rears, they were a set of NOS honda and a set of tokicos. I needed replacements after purchasing a vehicle that hadn't been driven in 17 years, & driving 1500 miles to PA didn't help. So I was forced to get new rear shocks. Problem is, I am cash poor. Necessity is the mother of invention. This is what I found.
I found that the 2wd shocks, use a spring perch, this would just not do, it had to go.
so I cut them off.
With that pesky springperch removed, I cleaned them up and sprayed them with some blue paint I had lying around.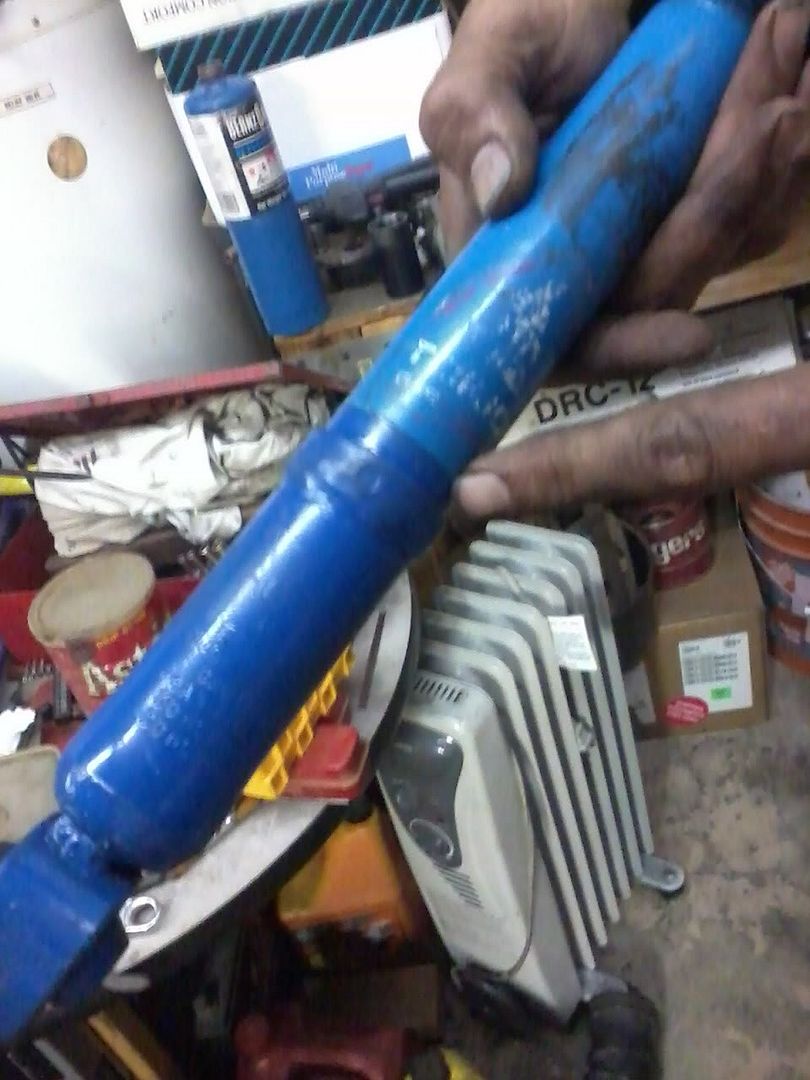 Now, you may ask, well, if the springs are located in different locations, why did you have to remove the perch? Well I am glad you asked. I had to remove them, due to the 4 link suspension.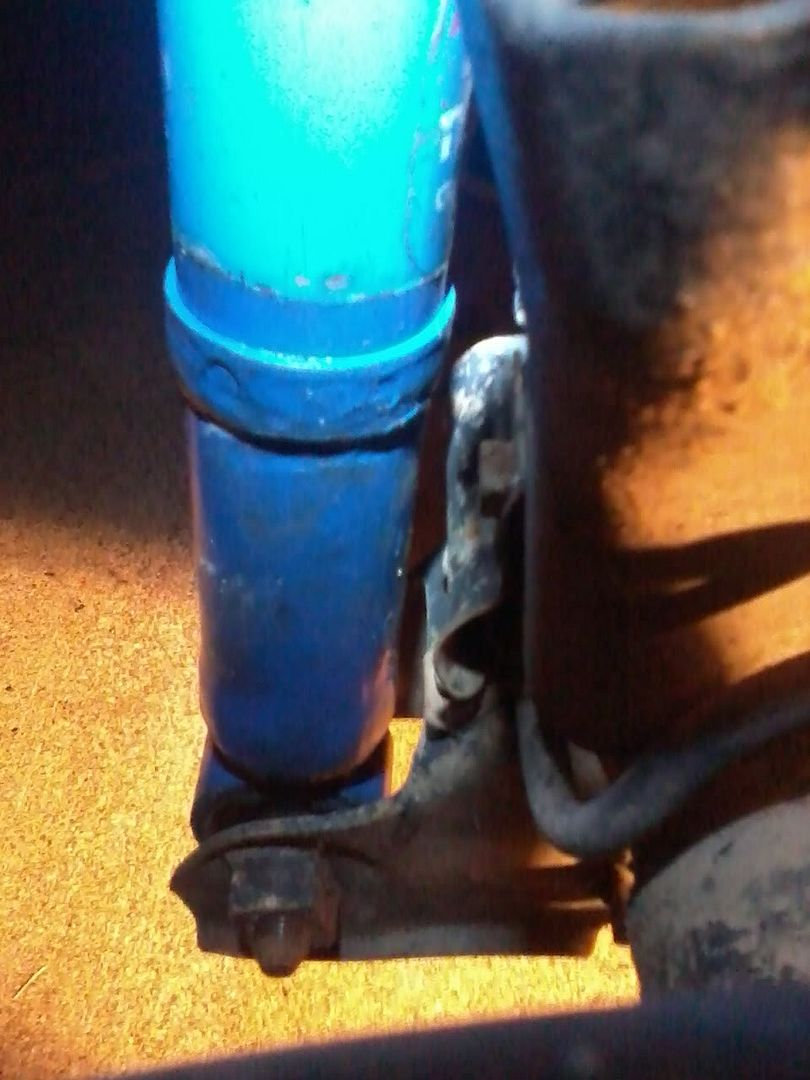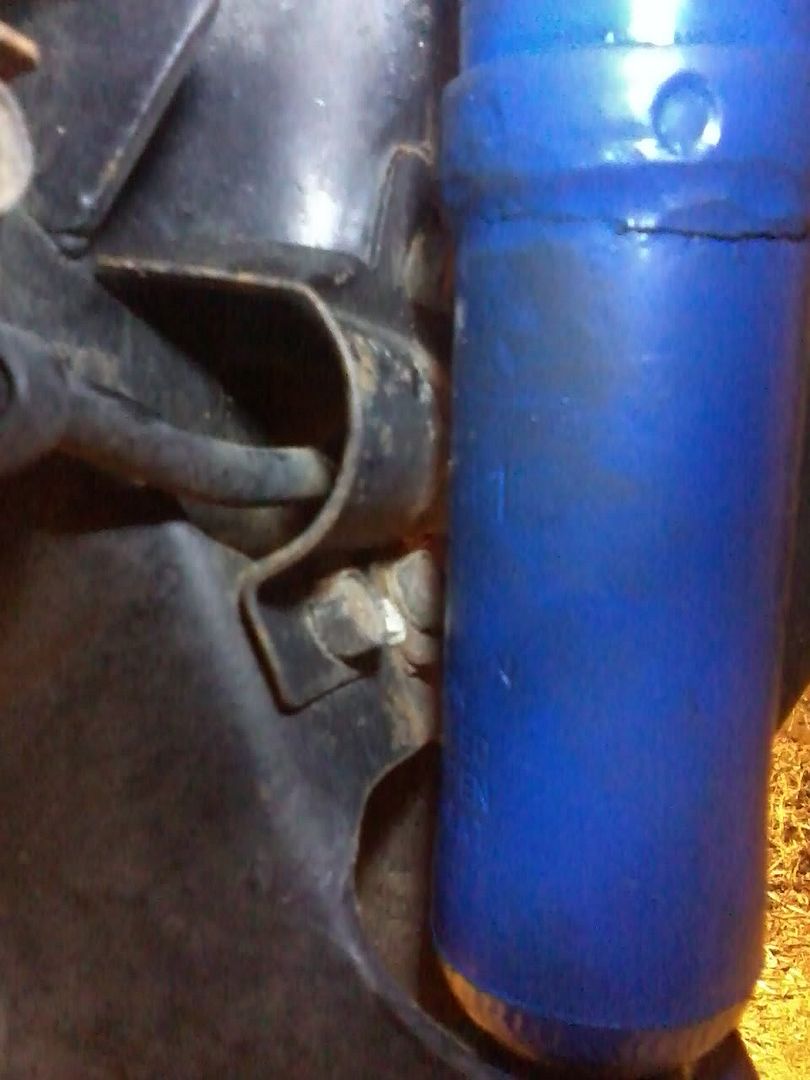 the spring perch made contact with it, and due to BRILLIANT DESIGN by honda engineers, they found it necessary to put hard brakelines right in line, where the perch would hit, effectively eliminating any rear brakes.