Part two of my project 1986 Honda Civic Hatch 1300. This time I've actually done work to the car. I went down to Albuquerque, NM to Miata Specialists to do the work. They built my racecar and the owner is my coach. We're great friends and he lets me go wild in his shop with his tools.
Suspension
I started by tearing off the old suspension and replacing the struts with Tokico Illuminas, which are 5-way adjustable, polyurethane bushings throughout the entire car, and adjustable coilovers in the rear. I hadn't recieved my 27.5mm torsion bars for this trip so I couldn't put those on, which is why the front is so high compared to the rear.
Then I swapped over upgraded brakes: '89 Integra rotors and calipers up front and CRX HF aluminum drums in the rear with braided steel lines all the way around.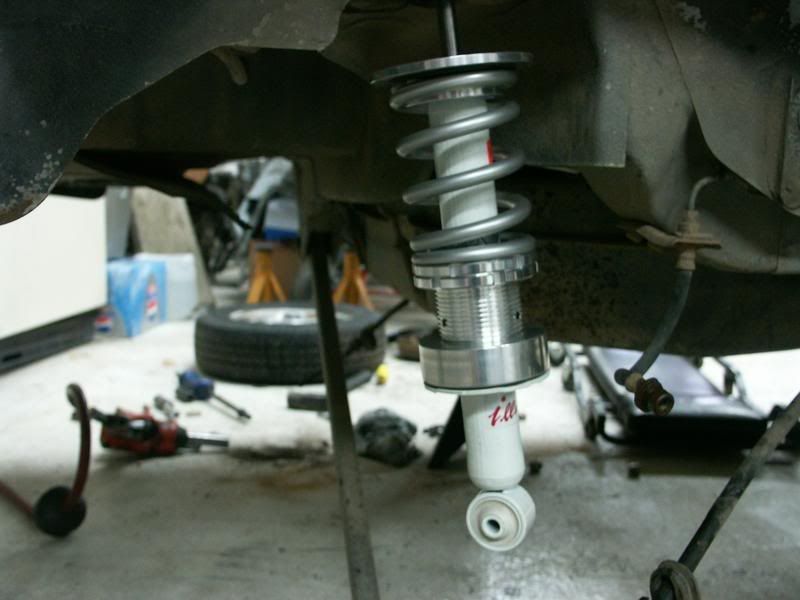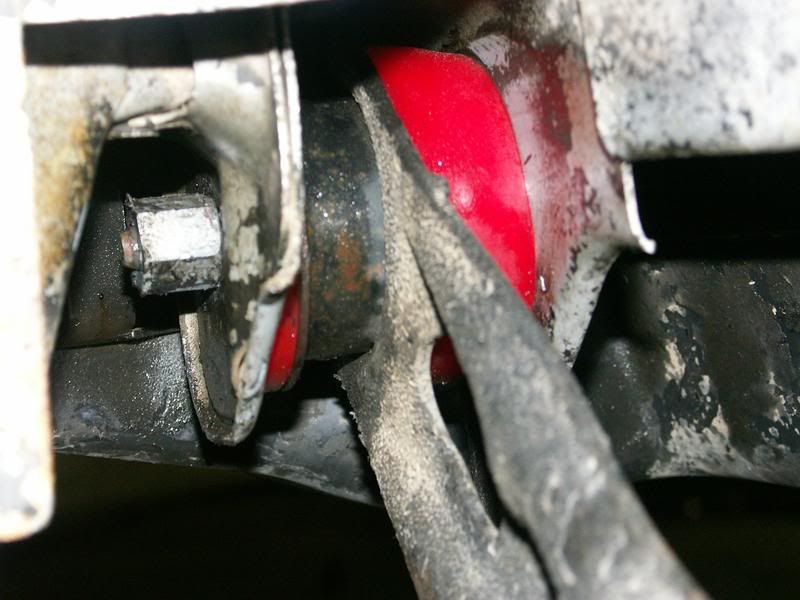 Old junk:
http://i103.photobuc...a/oldbrake1.jpg
http://i103.photobuc...a/oldstrut1.jpg
http://i103.photobuc...a/olsstrut2.jpg
http://i103.photobuc...a/oldbrake2.jpg
The result: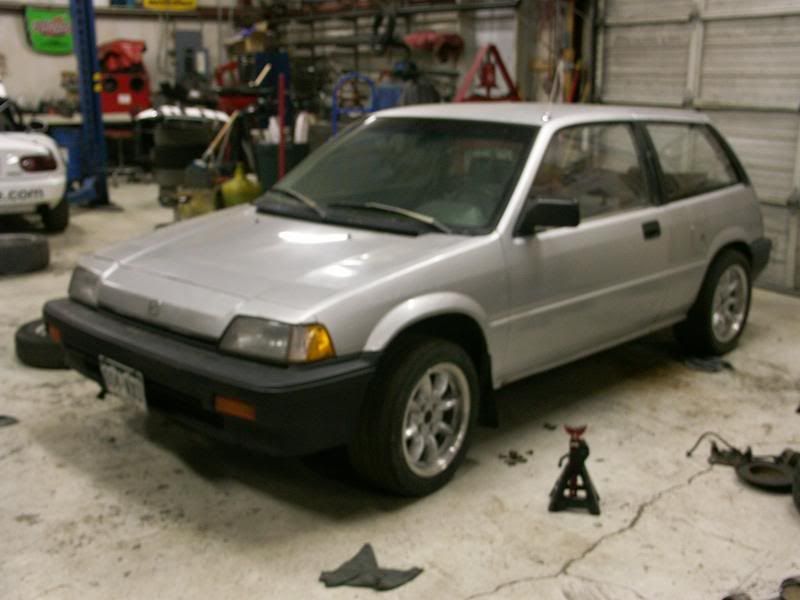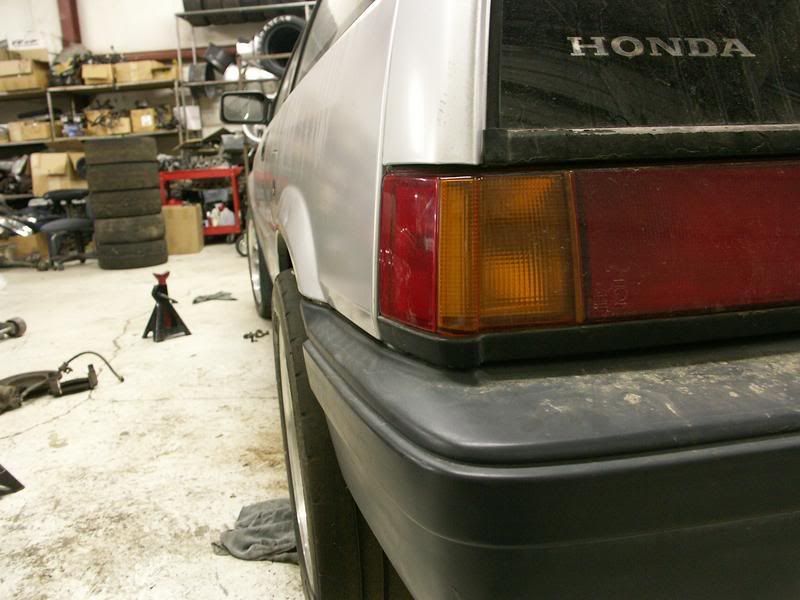 The suspension is stiffer than I though it would be. The bushings take all the slop out and the springs should be ideal. The rear springs are 350# and the front torsions bars will have a similar rate, this should kill the understeer and make it a frisky little bugger.
Engine
Then I tore into the engine. This is the engine I will be using. It's a 1.5 liter fuel injected SOHC 12-valver out of a 1986 CRX Si I used to own before it was totaled by some dumb broad. In stock form it made 91bhp. The CRX had over 300k miles on it before it was totaled. The previous owner said it was rebuilt at 180k, but who knows how accurate that is or what it even means.
This is what I started with: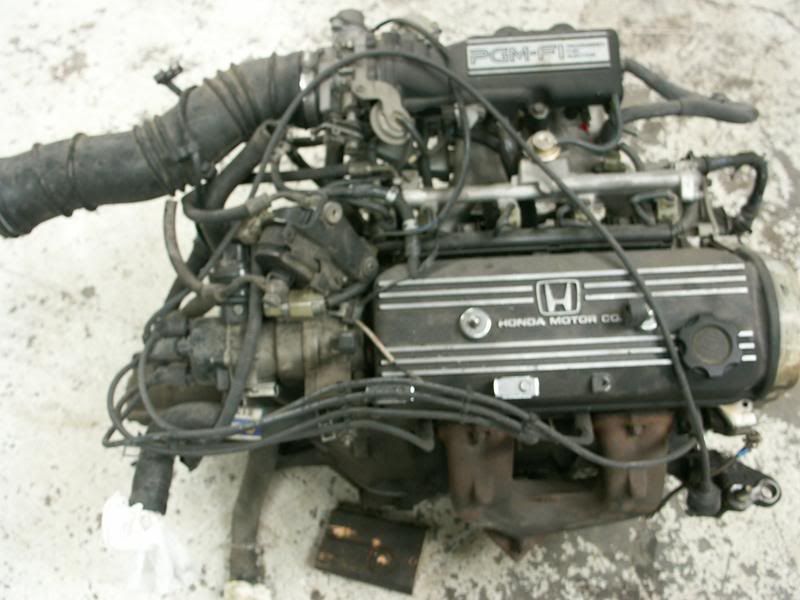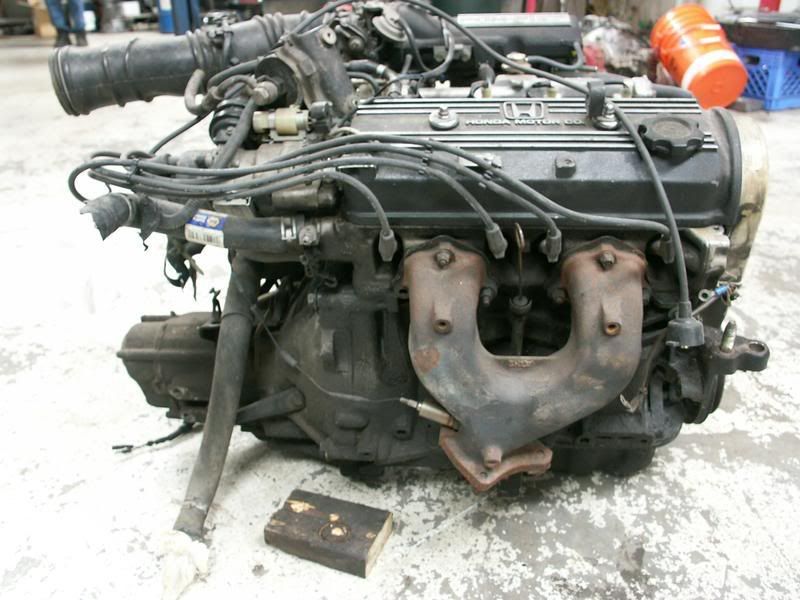 Cute huh?